After the completion of the 123rd Boston Marathon this week I remembered a story that was shared with with us here in the stuido. We love hearing about the stories behind why people order the pieces they do.
Sarah, @happyfeet26.2, shared her's and it was an epic journey... 
It was an amazing 5 day whirlwind from mountains of NC to a day adventure in NY to 3 days in Iceland all to run her first marathon 🏃🏻‍♀️🏃🏻‍♂️ in Reykjavik, Iceland. 
The beginning...Race morning we were blessed with a cloudless sky, 55° temps, and a slight breeze. During the first mile we met a man on a skateboard, with no arms or legs, and one shoe fastened to his pants leg. He was completing his sixth marathon, and his smile was infectious. 
To the middle...In a tunnel we caught up to a bearded man in a half shirt, carrying a mini boom box on his shoulder, who was having a grand time... 
to the end... You know how it goes, when the finish line is right there…or is supposed to be right there. It forever seems to be "just around the corner". 
Read about the entire epic adventure in Iceland here ~> https://www.fiestatrifecta.com/reykjavik-marathon-2018-we-did-it/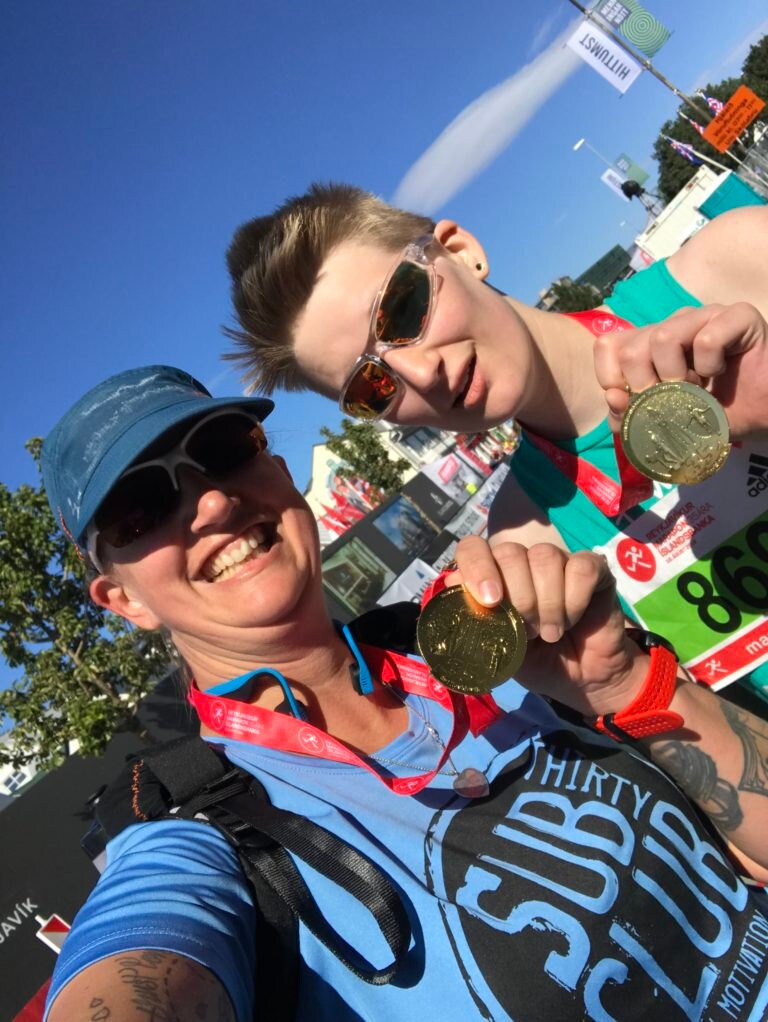 Sarah and Colin with their medels. Photo courtesy from Sarah Byrne
Sara decided to commemorate her journey with one of our "run" zip tie results bracelets. Upon stamping this bracelet I was intrigued enough to ask why this was being made and love that I could read about the journey behind it. I was extreamly careful to spell Reykjavik correctly 🤣